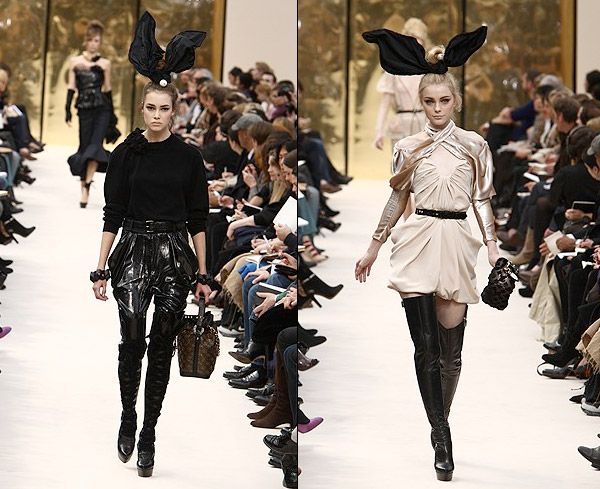 The newest trend for Spring 2010? 0_0
Apparently the thought of spring and Alice in Wonderland suddenly sparked a fashion trend that may not be seen other than the runway.
Luis Vuitton is currently the first to captivate us all with this new style trend. I cannot see myself wearing something like this but, I know that it will be party material for most.
I doubt I'll see it ever on the streets, but hey, society surprises me everyday.
I know this is definitely something that can terribly wrong if not worn correctly. So fashionising.com created some Do's and Dont's for this new look:
Do: go for tousled bedhair, a simple up-do, or 60's sex-kitten voluminous locks; be fashion-forwards, daring, and confident; have fun with it.
Don't: spoil it by wearing cheap costume props. The appeal is in the luxury. This doesn't necessarily mean spending bucketloads, just choosing quality materials and well-crafted accessories.
Do: wear it for a night out, day at the races, and any fun or frivolous activity. A big set of bunny ears is probably not so great for the office.
Don't: wear it with outfits that are too cutesy or girly; it's a fine balance between smoldering sexiness and girly innocence that makes this trend so workable.
Note: Is it me or does the model on the left having a bad day?